The exhibition was on display from March to October 2012 in the Olin Library Lower Level display case, Cornell University.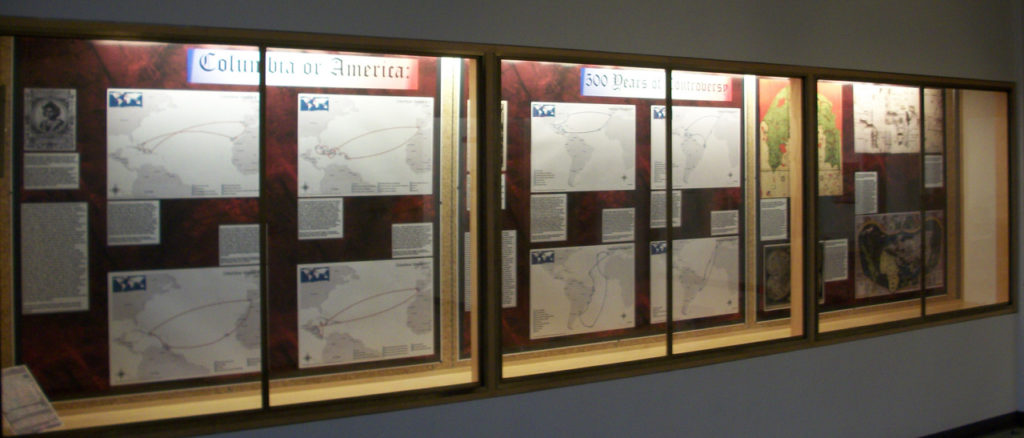 February 22, 2012 marked the 500th anniversary of the death of Amerigo Vespucci, the Florentine explorer who gave his name to two continents.
A controversy has surrounded Vespucci ever since his death. None other than Raplh Waldo Emerson presented him as a thief who robbed Columbus of his rightful glory. Others  however, argue that Amerigo represented the living culture of the Renaissance while Columbus was still very close to the medieval thinking. Whether Vespucci exaggerated his role in the discovery of the New World in his controversial letters to Soderini or whether he ever took some of them, is not the point. The fact is that from these letters, the European public learned about the newly discovered continents of the Americas for the first time, which might be justification enough for the name.
The eight original maps in this exhibition depict Columbus's and Vespucci's voyages. Each of the four facsimiles from the Olin Library map collection is fascinating both as a cartographic work and a source for better understanding our history.