In When the Emperor was Divine, the father is arrested by the FBI and sent to the Lordsburg detention camp for the duration of the war, an unusually long period of incarceration. Although his heavily-censored letters communicate to his family in optimistic terms, when he at last returns to his home in Berkeley, he is a broken man. One day a prominent businessman, the next a prisoner, he exemplifies the economic devastation suffered by thousands of Japanese Americans.
Items in this exhibition case:
Approximate location of the Lordsburg Internment Camp. Map created using Google Earth software.
Operated by the U.S. Army, the Lordsburg camp held the U.S. Army's largest number of Issei internees; the population peaked at 1,500. As opposed to the WRA Relocation Centers, this was a detention facility housing civilians whom the FBI had determined to be potentially dangerous enemy aliens, and deemed their incarceration essential for national security. It was located on 1,300 acres of desert land near Lordsburg in southwest New Mexico. The camp water tank and an adjacent water treatment building, a hospital building, and a warehouse are the only surviving structures.
Lordsburg was a nice sunny place on a broad highland plain just north of the Mexican border. That was how his father had described it in his letters. There are no trees here but the sunsets are beautiful and on clear days you can see the hills rising up in the distance. The food is fresh and substantial and my appetite is good. Although it is still very warm I have begun taking a cold shower every morning to better prepare myself for the winter. (p. 60)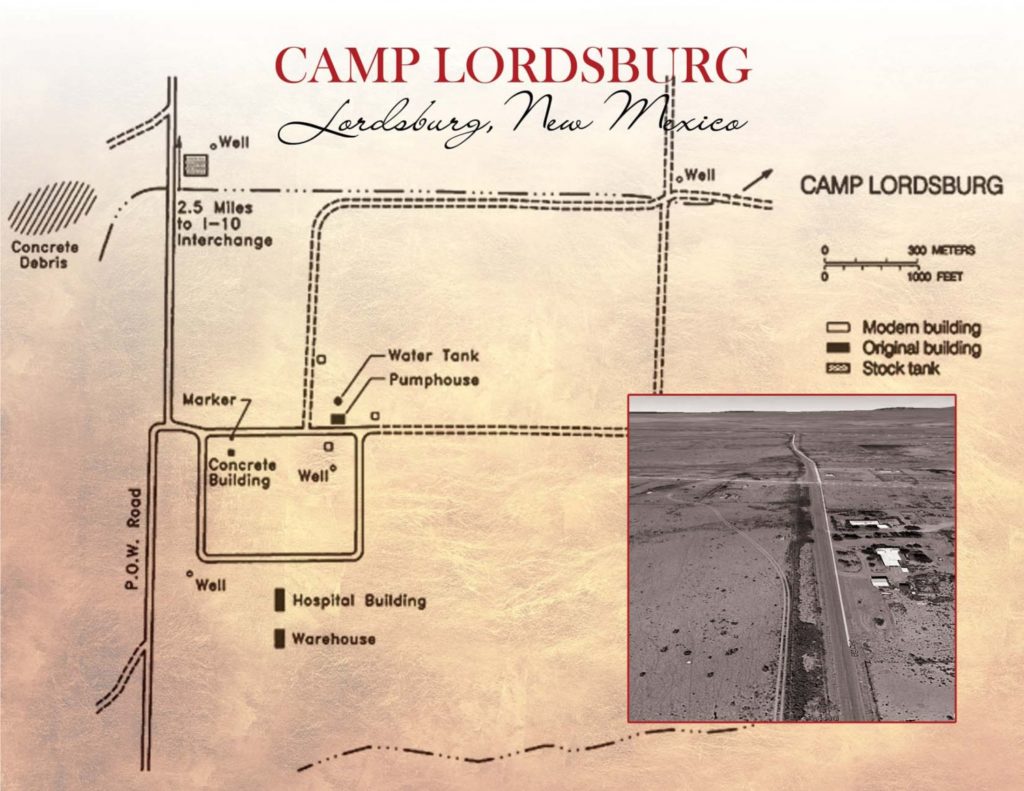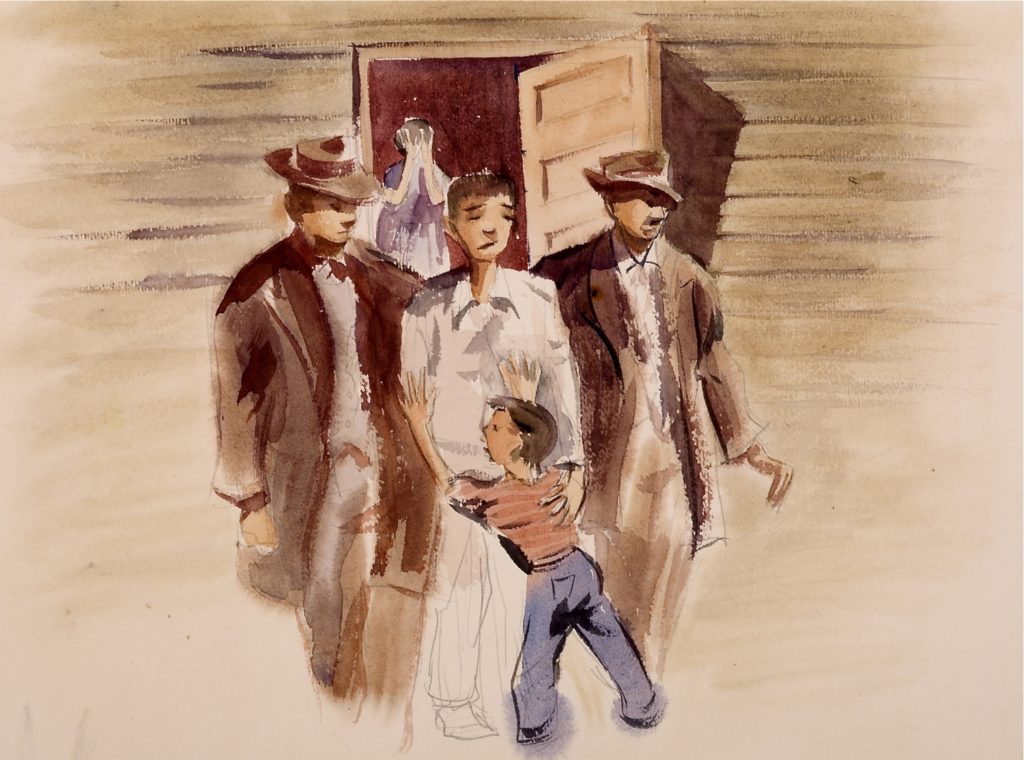 Gene Sogioka, an internee at Poston, Arizona, was commissioned by the U. S. government to depict scenes in the camp. In this scene, he represents the extent to which the FBI had become a harsh engine of retribution, suddenly removing community members from the camp and from their homes, as was the father character in When the Emperor was Divine. These images and other records of Japanese internment camps are preserved in the Cornell University Library's Division of Rare and Manuscript Collections.
Additional artwork and artifacts drawn from the archival collection, Japanese-American Relocation Centers Records (Division of Rare and Manuscript Collections, Cornell University Library), are currently on view in Olin Library (in the corridor to Kroch Library) and in Kroch Library (on level 2B) in an exhibition entitled, "An Enemy Race": Documents on the Internment of Japanese-Americans. The exhibition examines the internment process and internment camps through documents and artistic renderings of daily life in the camps.