Otsuka's opening scene depicts her first narrator's response to the trauma of seeing the evacuation, or "exclusion" notice posted in April 1942, two months after President Roosevelt had signed Executive Order 9066. The announcement directs the "removal of persons of Japanese ancestry" from the general populace, an order the woman immediately, quietly and without question, obeys. She sorts through her home, moving quickly and decisively, trying to make practical decisions while packing up her family's material life and preparing to evacuate. Her painful decisions in the novel's first few hours are some of the most arresting of the story: she finds new homes for or dispatches pets, buries silver, disposes of peripheral detritus of her American life while preparing for an uncertain future. "The woman, who did not always follow the rules, followed the rules." (p. 9) Like so many Japanese Americans, she steels herself for a long estrangement from her life.
Items in this exhibition case:
Dorothea Lange is best known for documentary photographs taken during the Great Depression under the auspices of the Farm Securities Administration, in particular, her iconic photograph, Migrant Mother. The War Relocation Authority later commissioned her to document the experience of Japanese Americans preparing for and embarking on the road to internment. Her images offer poignant insight into the effect of "exclusion" on the lives of Japanese Americans in California. At the time, the U. S. government found her work controversial—presumably too sympathetic to her subjects—and impounded over 800 of her negatives. They deposited the collection in a quiet corner of the National Archives. Rediscovered over fifty years later by a Lange biographer, they reveal the emotional trauma and humiliation suffered by thousands of Americans. Here, San Franciscans gather to read the first posted exclusion notice, as did Otsuka's character.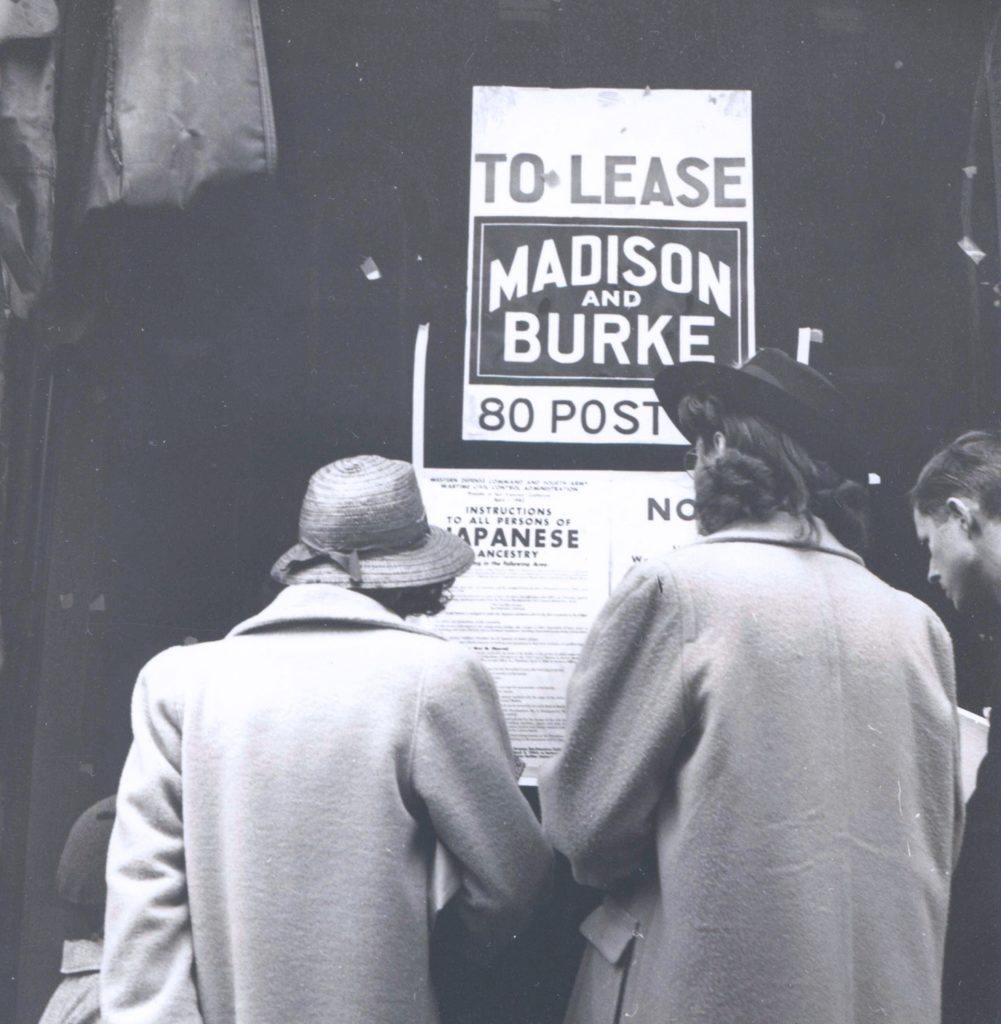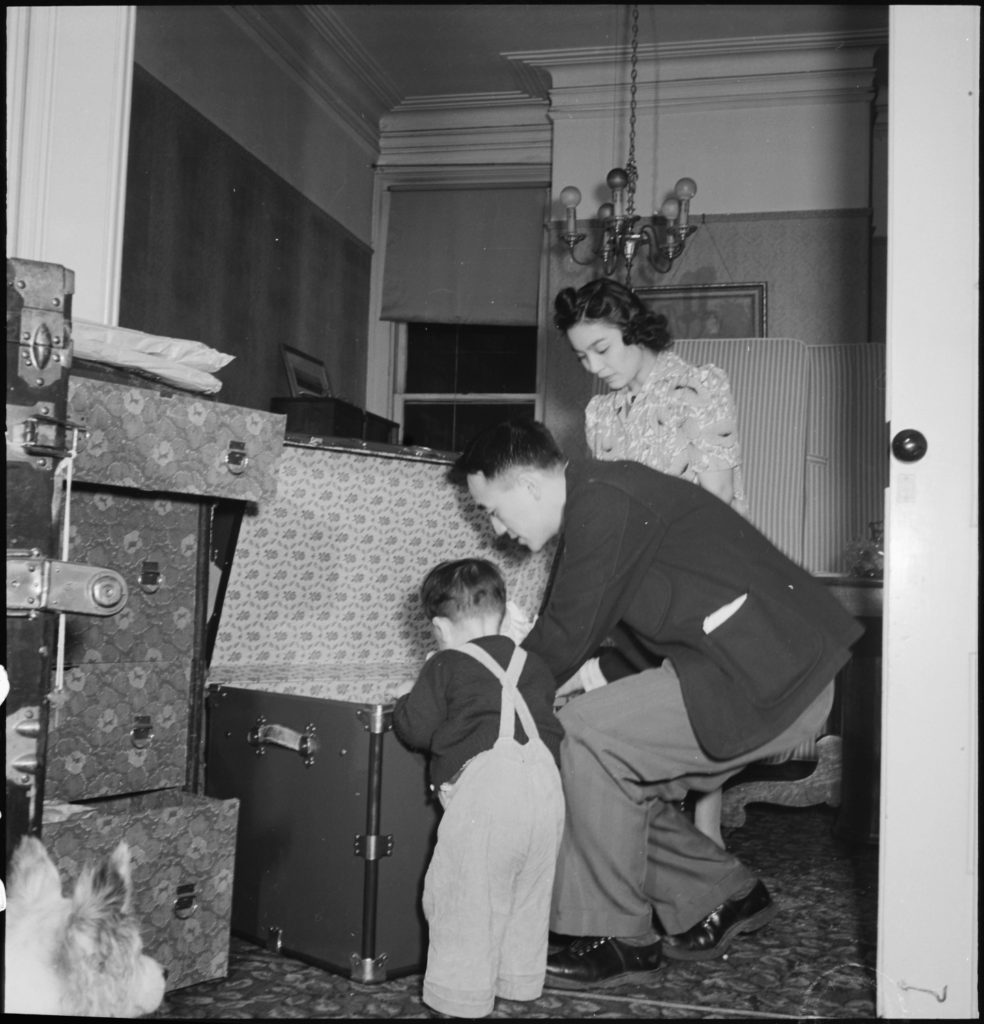 Approximate neighborhood of the family's home. Map created using the Google Maps software.
 She pulled on her white silk gloves and began to walk east on Ashby. She crossed California Street and bought several bars of Lux soap and a large jar of face cream at the Rumford Pharmacy… (p. 4).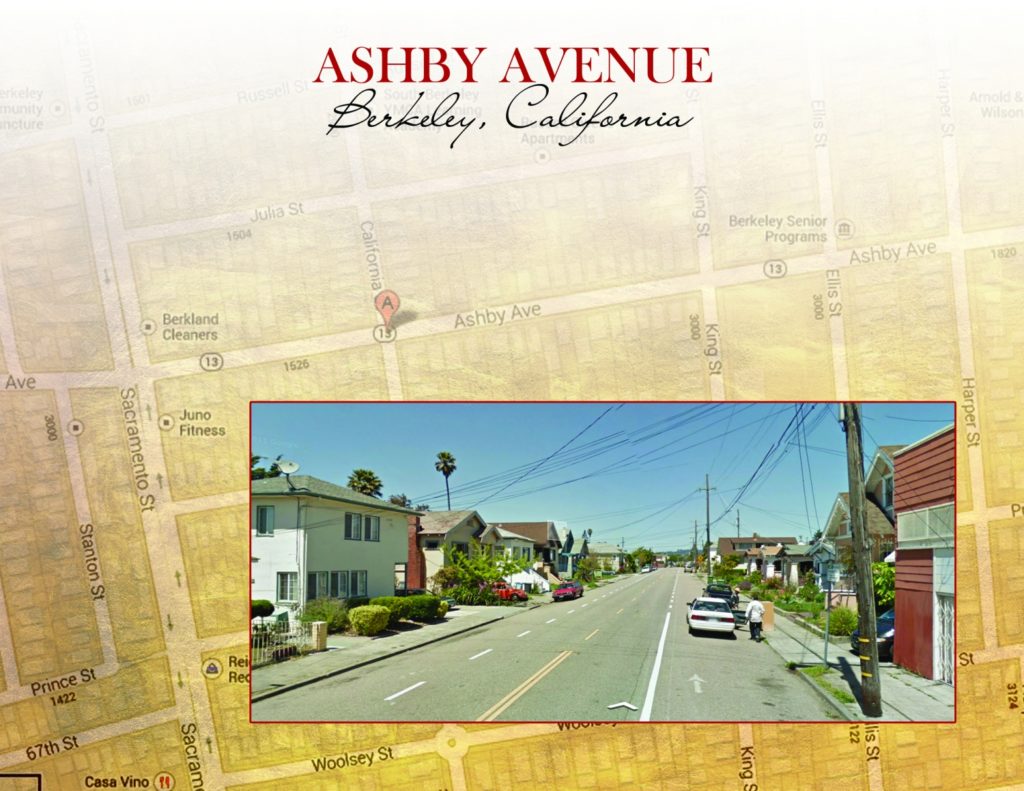 Miné Okubo, "Exclusion Order No.19" Citizen 13660 (New York, Columbia University Press, 1946)
When war broke out, Miné Okubo was an art student in Switzerland. She returned to the U.S., and was interned in the Topaz camp for two years, working there as an art teacher. After the war she lived in New York City. Citizen 13660 was the first published first-person account of life in the Japanese American internment camps. Julie Otsuka credits this book as one of her sources for When the Emperor was Divine. Indeed, she begins her narrative with "Evacuation Order No. 19," told without sentiment from the mother's point of view as she steps out on a sunny day, reads the unequivocal notice, and returns to her home to pack.