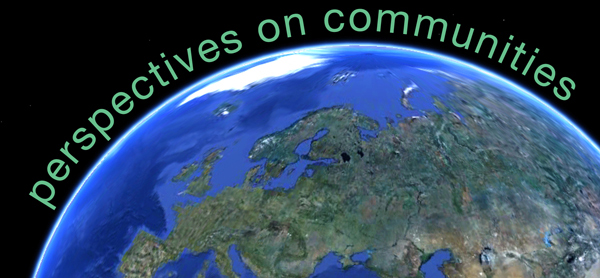 Europe in the World: Perspectives on Communities was a competition and exhibition designed to stimulate and reward student scholarship and creative work that addresses European identities and communities — within Europe and in relation to globalization.
Student entries were displayed in Olin Library from April through September, 2013.
Europe in the World was funded by the Cornell Institute for European Studies and Cornell University Library.
The contest elicited entries from undergraduate and graduate students across disciplines, which were exhibited in Olin Library. Inspired by the European Commission's 2013 European Year of Citizens theme, the contest invited entries that consider cultural or social expression of identity, community, or relationship in Europe, or European migration or immigration, through vehicles such as visual arts, music, theatre, literature, architecture, data visualizations, or spatial or demographic analysis. Submissions were strongly encouraged to utilize or evince inquiry into digital or mixed media or digital tools or resources, available through various sources including the Cornell University Library.
On April 1, 2013, we celebrated the project in the Amit Bhatia Libe Café, Olin Library.
Professor Peter Katzenstein (Walter S. Carpenter, Jr. Professor of International Studies, Cornell University Department of Government) delivered remarks, "Europe in the World: Some Reflections." $3,500 in prizes were awarded to Cornell students. The Cornell Daily Sun covered the celebration.
Undergraduate Competition
First Place ($1000):
Faye Tsakas
Dans le Métro
Ethnographic short film
Second Place ($500):
Anna Walling
Bridging the Gap: Architectural Design and the European Union's Search for Cultural Form
Poster
Third Place ($250):
Christopher Levesque
Berlin Migration and its Political Effects on Immigrant Communities
Powerpoint (represented in the exhibition as a poster) using GIS and Cartography
Graduate Competition
First Place ($1000):
Amit Gilutz
The Task of Interpretation (a counterpoint to Edward Said)
Concert piece for Gamelan, string quartet and electronics.
Second Place ($500):
Johannes C. Plambeck
The Phenomenon of Unidentified Flying Objects in Western Europe
Poster (GIS/Cartography)
Third place ($250):
Diana Garvin
Consuming the Body Politic: East Africans in 1930s Italian Mass Media
Image set