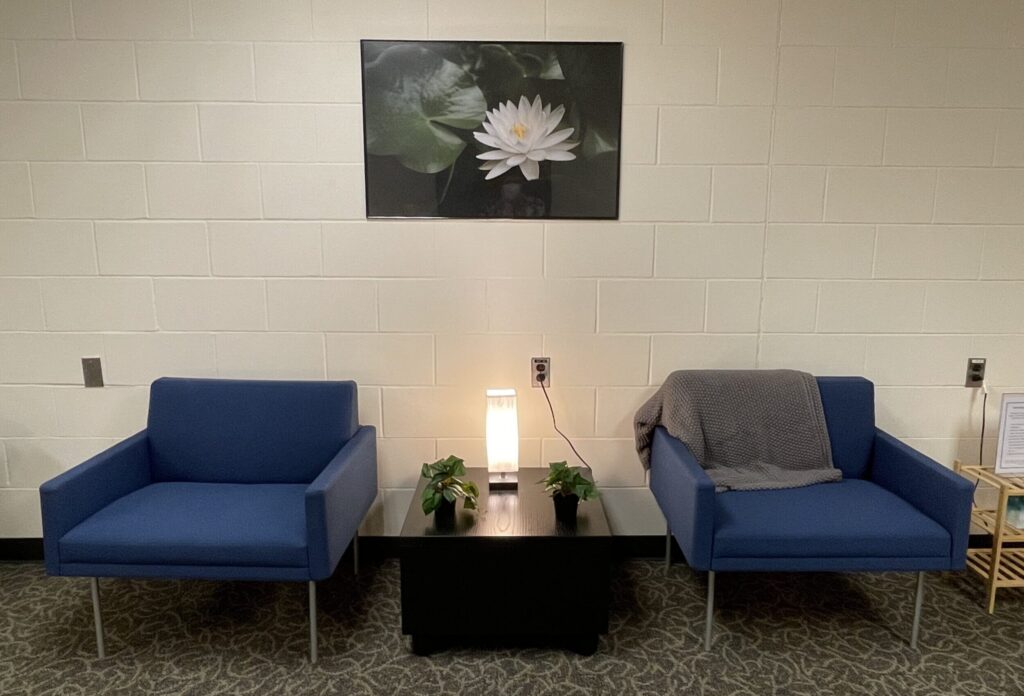 Located on Olin's basement level, this space is intended for quiet personal contemplation, prayer, or reflection.
It is open to all students—regardless of religious or spiritual identity. 
Please respect the need for a peaceful, quiet atmosphere.
This room is not to be used as a lounge, study room, or group meeting room.
No laptops, video, or photography.
No food/drink. Water bottles are permitted.
You may move furniture to accommodate your prayer/meditation needs; please return the setup to its original position when you are finished.
Please keep the room tidy.
Questions about religious or spiritual life at Cornell? Contact the Office of Spirituality and Meaning-Making at osmm@cornell.edu or (607) 353-6002.